Welcome to Peaceful Pastures Farm where we specialize in spotted, dappled, paint, and black Boer goats for sale. Our ABGA registered full blood and high percentage herd has some of the best bloodlines in the country. Our goal is to offer top quality breeding stock by naturally and selectively breeding for muscle mass, conformation, mothering ability, and of course beautiful color.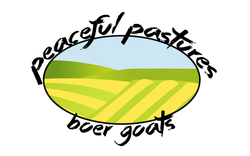 To foster parasite resistance we provide rotational grazing for all animals. Our closed foundation herd has been veterinarian tested negative for Johne's, TB, CL, and Brucellosis. To preserve bio-security we do not allow outside breeding or show.
We invite you to browse our site and enjoy what continues to be an exciting and rewarding experience.

​
---
---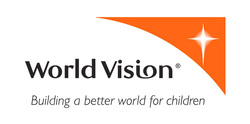 World Vision is a Christian relief and development organization dedicated to helping children, families, and communities worldwide reach their full potential by tackling the causes of poverty and injustice.

World Vision and the World Vision logo are licensed trademarks of World Vision






---